I really dislike coming up with ideas for dinner, and in the past I haven't had much success with meal planning. But a couple of months ago I sat down and made a meal plan for an entire month, and it has been a great success! Each week I go to the store with a list of the meals and ingredients for the week and then each day I just look at the list and decide what I want to make. Several meals have been crossed off, either because the meal wasn't that great, or because we're dead sick of it!
Currently I'm a few meals short because of crossing off some meals. And there are a few more Adam would happily never eat again, but I'm keeping on because they are super easy to make or because the kids love them. I thought I would share my current meals because there are some great ones on there. I try to plan for six meals a week, which leaves one night for leftovers or breakfast for dinner or going out.
Week 1:
-
Bean/guac burritos
. I add taco meat and cheese. Probably not as healthy, but more filling.

-
Calzones
-
Chicken bacon alfredo
. We like this better without the artichoke hearts.
-
Corn potato chowder
.
Week 2:
-
Pinwheel calzones
. This is the kids' favorite meal, hands down.
-
Asian lettuce wraps
. This one has been around for awhile, so we're a little tired of it, but it's so simple it stays on the list.

-Chicken/bacon pizza. For this I have a tried a few variations, and the one I like best is to use a Pillsbury pizza crust, spread with ranch dressing, and sprinkle on chicken and bacon.
-Tacos.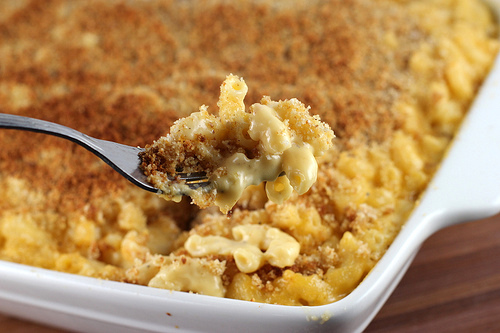 Week 3:
-Beef stew. Crockpot meal
-
Caribbean rubbed pork chops with mango salsa
. We just had these this week for the first time and they are delicious!
-
Baked mac n cheese
. Oh so yummy!
-
Chicken broccoli croissant
. This is another new meal that we really loved.
Week 4:
-Pinwheel calzones again
-Beefolay- cook a pound of ground beef and mix with spaghettic sauce. Layer chips, lettuce, tomatos, sauce, and cheese.
-
Enchilada puffs
-
Super BLT.
We use those thin bagels for the outside of the sandwich and it's super yummy
-
Chicken Curry Salad.
Alternates that we're sick of:
-
Thai tacos.
These are delicious. I'm just tired of them. So we're on a break.
-Lasagna
-Burgers
-Cheese steaks- I've tried a few recipes and while they taste nice, it's just impossible for us to cut up the meat thin enough for it to resemble a real cheese steak.
So there's my current meal plan. You can see that I'm a couple of meals short on each week right now. I had a few meals that I just removed, so it's a bit sparse. Time for me to browse Pinterest for some new recipes! As you can see, almost every recipe is ready in 30 minutes or less. I just hate having to do hours of preparation. Since I implemented this monthly meal plan I've done much better at getting dinner on the table for my family, so I thought I would share it.